Programme implementation
How to make it work and deliver the benefits
How to achieve a successful programme implementation?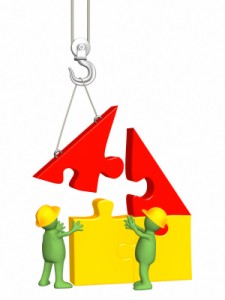 The western world-view of business can be somewhat simplistically summarised by the "3 P's" - process, people and pounds - a business climate where the "bottom line" is delivered by process - worked by people.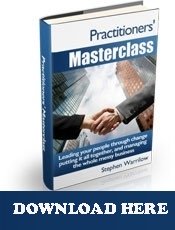 Frequently the driver for initiating change is financial - and processes are designed and put in place to deliver the financial benefit. But 70% of the time it just doesn't work!
And process is just about people doing stuff - so ultimately it's all about people - and processes that work for people.
We are now living through a scenario of unprecedented change where many of the accepted paradigms are shifting...
So a timely approach to managing change and achieving a successful programme implementation is [in my view] one that focuses greater attention on people.
---
The 5 key success factors
The 5 the key factors that will determine the success of your step change initiative:
(1) Determining that you are embarking on a step change that sits outside of business as usual and needs to be handled as a specific initiative
(2) The quality of leadership that you provide
(3) Using a programme management based approach to your step change initiative
(4) The thoroughness of your pre programme review and planning process
(5) The extent to which you identify and address the cultural change in your organisation that is required to deliver the step change and the desired business benefit.
In this site I have deliberately paid a lot of attention to the detail and process of successful strategies for managing change. I believe in micro-managing the set up of a step change initiative with a big front end commitment of senior management time. It is worth it because if you think it all through properly - and set it all up correctly - you get the return on investment of that time in realised benefits.
---


8 FREE Introductory Lessons from Practitioners Masterclass - HERE
---
4 keys to sustaining your change initiative
Here are 4 factors that will sustain your initiative and lead to a successful programme implementation:
(1) Clarity in all areas - especially of the business need for the change, of the specifics of the change, the benefits of the change, and most importantly the impacts of the change.
(2) Communication - constant communication - two-way communication - communication that explains clearly what is happening or not happening and why, that listens actively and demonstrates to people that you have thought through the impacts of the change on them, and that you are prepared to work with them to achieve their buy-in and commitment to the change.
(3) Consistency - in all aspects of the way in which you lead the change - manage the delivery - handle the communication - and ensure the realisation of the benefits.
(4) Capability - constant attention to the management of the projects and initiatives that are delivering the capabilities into your organisation that will deliver the benefits.
---
---
Putting all this into practise
---


8 FREE Introductory Lessons from Practitioners Masterclass - HERE
---
---
---
---