Self Improvement Advice
Self improvement ideas for managing personal change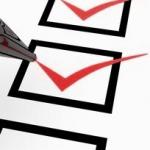 We are focusing here on self improvement advice in the overall context of the theme of this site which is change management. In this section of the site we are specifically considering self improvement ideas for managing personal change.
In one sense, the majority of visitors to this site who are looking for information, resources and advice on organisational change management are seeking self improvement advice - and all of this can be accessed via any of the following links:
Key Access Points to all Site Resources
However, if you are looking for self improvement advice for managing personal change, you will find extensive resources on this page that will:
Provide cognitive insight - to inform you and educate you

Provide transformational tools and processes - to change you
The links below are grouped together in broad categories. Within these pages, where relevant, you will find links to other pages on this site, and also good quality third party resources.
As indicated above, there are two aspects to managing personal change, firstly becoming informed and secondly taking action. In addition to extensive informational resources, you will find links below to excellent transformational resources - all of which I have used (or still use) myself. Many of these resources are free, and some are good-value paid-for products and services.
---
Personal Change
We can be taught but we still won't change
Most of us make the mistake of assuming that self improvement advice and personal change is all skills based and can be taught.
Whilst it is true that we can become informed about it and learn, generally we won't change.
We can't change because of our unconscious inner resistance - the hidden beliefs and self talk that cause us to not keep New Year resolutions, to fail with diets, to not stop smoking etc.
Managing personal change starts with a clear understanding of what our unconscious resistance really is.
Guy Finley: Life of Learning Foundation
Higher Awareness: Personal Development Programmes
William Bridges: Navigating The Transitions of Change
Elizabeth Kubler-Ross: Mapping the Impacts of Change
Mindfulness Based Cognitive Therapy
Mindfulness Based Stress Reduction
Meditation Programme: No More Boredom + No More Years Of Training!
Relaxation + Meditation Music + Guided Meditations
---
Personality types and thinking styles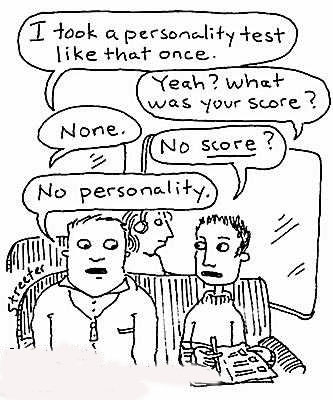 There are many different personality types and thinkings styles and several mainstream and well regarded models and assessment tools and these are a good basis for sound self improvement advice.
These asssessment tools are useful in helping us to understand:
Why we do what we do - what drives us

How we are different and motivated by different things

How our thinking styles are very different
Katherine Benziger - Thinking Styles Assessment
Enneagram of Personality Types
Howard Gardner: Multiple Intelligence
George Kelly: Personal Construct Psychology
Conscious Competence - Stages Of Learning
Emotional Intelligence - Self awareness in the emotional dimension
---
Personal motivation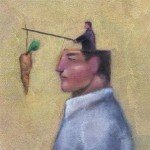 A good starting point for self improvement advice is to consider why it is that we feel the need for self motivation tips?
If we decide to do something, why don't we just do it?
If we can figure out what it is that's stopping us and deal directly with that then we won't need self motivation tips...
Another useful perspective is to differentiate between the two levels of self motivation: the day to day, self-motivation that we need to achieve routine activities; and, secondly what I call the "big picture level motivation" that we need to get us through situations of significant imposed change - situations that have large and perhaps dramatic impacts on our life.
My own experience has shown that simply focusing on what I call "task level" motivation is, in effect, like putting a sticking on a broken leg, whereas if we deal with the "big picture level" motivation we automatically address the day-to-day task level motivation.
---
Psychology of motivation
Motivation is the activation of goal-oriented behaviour
Enough focused action will in turn lead eventually to the successful achievement of a goal.
Understanding the psychology, motivation and drivers that underlie our differing types of motivation is foundational to good self improvement advice, and an essential aspect of managing personal change.
Define Motivation - Understanding the inner drivers
Motivation Theories - Getting people to take action
Maslow's hierarchy of needs - A paradigm shift
ERG Theory - Practical application to leading change
Herzberg Motivation Theory - Satisfied and motivated
Acquired Needs Theory - Goal seeking achievers
Process theories of motivation - Personal needs drive behaviour
Employee motivation techniques - How to achieve peak performance
Inspirational motivation - How to inspire your people in tough times
---
Further Resources
Eckhart Tolle - The Power of Now
Michael Brown - "The Presence Process"
Robert Scheinfeld - Busting Loose

---
Return from "Self Improvement Advice" to: Managing Personal Change