Holosync
Technology and tao of change
Holosync is the product of Centerpointe Research Institute, founded and directed by US based "self help guru" Bill Harris.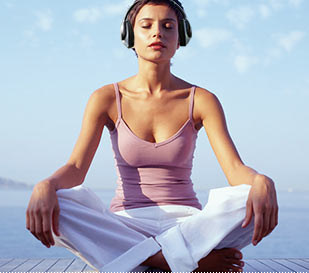 A third major roadblock to implementing these steps to authenticity and the Tao of change is that quite frankly we just don't have the time [let alone the inclination] to undertake any serious meditation techniques.
This is where Centerpointe Research's product is extremely useful.
Technology and the Tao of change
In summary, Holosync utilises a binaural signal embedded in a relaxing backing track which when listened to [via headphones for 1 hour daily] lowers brain waves from Beta through to Alpha, Delta and eventually Theta waves thus inducing meditative states otherwise only experienced by master meditators.
The beauty of this is that no focusing of the mind is required. All you have to do is sit down comfortably in a chair [or bed] and put the headphones on. The CD does the rest. It is very relaxing and delivers all the usual benefits of meditation.
One big benefit is that accelerates the rate of progress in terms of "rewiring" your neurological connections for a stronger right-left brain balance by a factor of 10-20 times.
See here for a detailed explanation of the science of Holosync and other neurotechnologies
Another major benefit is that as you progress through their programme, what's called the "carrier frequency" of the binaural sound is lowered on each successive CD. This has the effect of raising your brain's threshold to stress or "overwhelm" - in other words it releases shadow material and increases self awareness - agreed prerequisites for developing personal authenticity in leading your people through the Tao of change.
Bill Harris - the founder and director of Centerpointe - is a leading exponent of the latest and most advanced understandings of practical cognitive psychology, there are a number of excellent on-line courses and a wealth of free articles and publications. For further information I refer you to their website at the link below.
---
Meditation - No More Boredom + No More Years Of Training!- HERE
---
Michael Brown - "The Presence Process"