Business Process Mapping
Growing With The Flow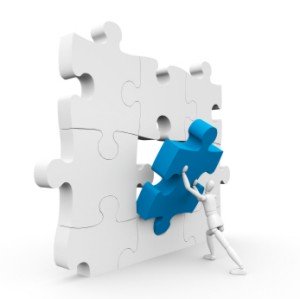 Business process mapping - often referred to as business modelling - is a term used to describe one of a range of tools that are used in process improvement.
A business process map or model is a schematic representation of a series of activities which when seen in sequence show the flow of a process from start to finish in the overall execution of a business task.
This map of the business process (or business process modelling) can be undertaken on paper, for example using flip charts and maker pens, or using any one of wide range of business automation software and business process modelling software tools.
Tools & Techniques for Process Improvement - PDF
---
---
The Scope and Purpose of Business Process Mapping
The process map will show from end-to-end the events, actions and linkages in the whole sequence and will include the people processes as well as the IT processes.
Since the the representation in the process map is following a process rather than a business function (or team or department) it is cross-functional and will frequently combine the activity of more than one department.
When required, this representation may also include the activities of external third party's as they generate inputs and receive outputs from the process that is being mapped.
The level of granularity of the mapping process will depend on the size and complexity of the business and the process(es) being mapped.
The over-arching purpose of business process mapping is to identify improvements that can add value to the customer and reduce cost.
These can be identified by modelling the current state - that is "how things are now" - as a baseline and comparing and contrasting that with a model of a desired state - that is "how we want to be".
It is important to hold in mind that:
(1) Process maps and model are just tools to provide insight and information and to facilitate communication, and
(2) As with all initiatives involving change, addressing the people-side remains essential to an effective mapping process and critical to the realisation of all business benefits that may accrue as a result of identified potentual process improvements.
Business Process Management Diagram - PDF
---
---
What is Business Process Management?
The tightest definition of: "what is business process management?" that I have found has been the Gartner definition:
"Business process management provides governance of a business's process environment to improve agility and operational performance."
"Gartner research focuses on a structured BPM approach employing methods, policies, metrics, and software tools to continuously optimize an organization's activities and processes." I commend this site and all of its resources to you:
According to the consultants of Value Creation Group:
"Very successful organizations have found that you can only improve so much if you continue to focus just on improving activities within a department or cost center.
Just like in a real race, the least efficient portion of the race is the hand off between runners. Likewise the least efficient portion of any organization is the handoffs between departments, cost centers, vendors, and customers."
Lead consultant James Brimson in his book "The Handbook of Process-based Accounting, Leveraging Processes to Predict Results" published by American Institute of Certified Public Accountants, says:
# "Process management is to continuously improve (change) the processes and activities of an organization to effectively and efficiently meet or exceed changing customer requirements
# Achieved by progressively implementing many changes to ensure the process is made better than its previous performance.
# Activities and processes have process controls in place to monitor the process as it is being performed.
# Cost must be viewed in terms of used and unused capacity cost rather than traditional fixed and variable distinction. Separating used and unused component enables management to understand root cause of problem rather than burying the variance in the wrong place."
Source: Business Process Management Defined
---
---
Business Process Modelling Software
---
Business Process Re-engineering
The notion of "business process re-engineering" first surfaced in an article in Harvard Business Review in July–August 1990 by Michael Hammer professor of computer science at MIT:
"BPR promised a novel approach to corporate change, and was described by its inventors as a 'fundamental rethinking and radical redesign of business processes to achieve dramatic improvements in critical measures of performance such as cost, quality, service and speed'.
The technique involved analysing a company's central processes and reassembling them in a more efficient fashion and in a way that rode roughshod over long-established (but frequently irrelevant) functional distinctions."
Source: "The Economist" - Business Process Re-engineering


I personally lived through the era of "slash and burn" - which so often characterised the application of business process re-engineering - around the time of the last recession.
What seemed such a good idea in concept largely failed in implementation by the usual neglect of senior management to address the human side of the significant organsational changes that inevitably followed a BPR intiative.
Interesting even Mike Hammer seems to have had a rethink in the aftermath of that era, this what he has to say more recently in reference to his book "Re-engineering the Corporation":
"I don't regret saying anything; it's more what I left out.
In particular, the human side is much harder than the technology side and harder than the process side.
It's the overwhelming issue..."
If you have arrived on this site in search of material on process improvement, may I encourage you to bookmark this site - or better still take a quick at this page:
How to manage change - Executive Summary
---
---
Further Resources
Steps In Six Sigma Methodology
---
---