How To Manage Change
Putting It All Together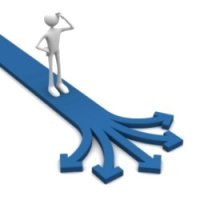 How to manage change? This section provides you with an executive summary of the key subjects covered in this site.
Experiencing change?
Most, if not all, organisations are experiencing the impacts of change and many could now benefit from the practical knowledge of how to manage change.
The content and presentation of the material in this site has universal relevance to organisations of all sizes and can be "scaled up or down" as you feel is appropriate to your organisation.
Change can be threatening and disruptive. It can also be very hard work because it usually involves adapting to a new environment, working practices or personal circumstances.
The Government Office for the South West (UK) have produced a very popular booklet "Managing Change" which includes a useful downloadable change management matrix.
Change management is a basic skill in which most leaders and managers need to be competent. This article takes a look at the basic principles of change management, and provides some tips on how those principles can be applied: ""Five basic principles, and how to apply them""
---
---

8 FREE Introductory Lessons from Practitioners Masterclass - HERE
---
The 3 main reasons for the high failure rate
Any organisational change initiative carries a high chance of not achieving the intended results.


Failure may occur at the "getting it done" level so that the initiative doesn't get off the ground - or doesn't get completed. This is a project level failure.
Or it may "get done" but the the initiative still fails because the envisaged and anticipated benefits are not realised. This can best be described as a programme level failure.
The root cause of this is can summarised as lack of clarity of purpose, poor communication, the absence of a language or "framing" and the supporting framework to succesfully execute the change initiative.
This is what a Programme Management based approach to change is all about and why it so important. More on this below in "Methods of change".
See here for: The current state of UK change management
---
---
The 3 Keys to realising the benefits of change:
(1) Leadership
- The critical importance of the emotional dimension of leadership...
We speak of "change management" but in truth change has to be led as well as managed. This is especially true if it is a step change that need to be handled as a separate initiative outside of the constraints of business as usual. The style of leadership that is needed is a leadership that connects with people and that directly addresses what is important to them.
(2) Management Process
- The necessity for the holistic approach of a programme management based change process...
The management aspect of how to manage change needs to be much broader based that a typical project led /"task oriented" approach, to address the human factors and deal directly with the commonest causes of failure. This is why we place considerable emphasis on a programme management based approach regarding how to manage change.
(3) Actionable Steps
- Knowing how to translate vision and strategy into actionable steps...
At the "micro level" - day to day operational level of change management, we need to show people the specifics of what is required of them - and to assist them - especially during the early stages.
---
---
Key subjects
Extensive download resources
This site is an informational site and as such is committed to providing you with concise information relating to all aspects of change management - that are practical and that you can retain and use both now and in future.
With that in mind, I have recently made several significant enhancements to the site.
There are now over 90 documents, reports, schematics, articles and checklists that can be downloaded directly from the relevant page on this site.
Every page on this site and every page on linked external sites can now be instantly converted into fully sized PDF downloads for filing, printing or forwarding to colleagues.
For full information on this see here: Free Download Resources
---
Key factors to address BEFORE embarking on a change intiative
"Soft" change readiness assessment tools
"Hard" change readiness assessment tools
Creating a change readiness culture
---
Further information
For further information on how to manage change or any specific subject or word within this site please use the site search facility which is located on the site map

See here if you would like help with any aspects of how to manage change in your organisation.
For access to over 65 of my articles and 12 featured guest articles - see change management articles and resources
---