Change Management Maturity Model
The Prosci Maturity Model
Prosci's Change Management Maturity Model is based on benchmarking research and interactions with companies going through change.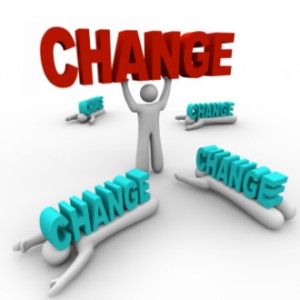 Prosci claims to be the recognised leader in business process design and change management research, and the world's largest provider of change management and reengineering toolkits and benchmarking information.
In March 2004, they completed a study was which was designed to understand the usefulness of such a model and to find out where organisations ranked their own current levels of competency in the disciplines of change management.
The study found a broad spread of capabilities was reported, ranging across the whole spectrum from no capability at all, to wide-spread organisational competence. Fairly predictably, nearly 85% of the 160 companies placed themselves at Level 3 or lower.
The model sets out the varying levels of change management capability across organisations. In common with most models of this nature, this model has five levels of competence - from no change management to organisation wide competency. Each level maps the increased focus on the people aspects of change.
Prosci's research has established that a 'one-size-fits-all' approach does not work when managing change, since each change and each impacted group is different. However, Prosci report that:
"... a common methodology that is built on situational awareness and customization allows the entire organization to move towards Level 4 or Level 5 while retaining the flexibility for individual groups and departments."
---

Prosci Change Management Maturity Model





---


8 FREE Introductory Lessons from Practitioners Masterclass - HERE
---