Project management principles
10 excellent ways to fail a project
Even though project management principles and project management as a profession have become respected and well-known in modern times, in some circles, the belief still persists that getting work done through projects is a waste of time. This is especially true for people who have seen many projects start with a bang only to fail miserably later on.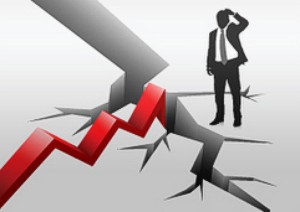 Let's look at some causes for project failure that leads to or re-enforces the belief that projects and having a management-by-project approach is a waste of time and money.
Project failure can easily be achieved by ignore some core project management principles.
---
---
So here are 10 excellent ways to FAIL a project:
Don't analyse the precise Business Needs for a project. Just start the work.

Don't bother to define business benefits as derived from business needs being met. This way no benefits are realised as none were expected in the first place.

Don't waste time with detail planning. A high level plan, or a graphical picture of the end result, is good enough to show people what the goals are and to get them going.

Don't bother identifying tangible deliverables for a project. Too much documentation is a waste of paper and who will read it anyway? Just fix your attention on the end goal.

Use any available resources (people), as long as the work gets done. Don't waste time on precise role descriptions and finding the right people to do the job.

Don't make the project manager responsible and accountable for the project outcome. Accountability should come from the project team members. Keep them responsible to make the project happen.

Once a project plan is in place, don't bother to follow-up. Each person should commit to what they need to do and that's it.

Communication should be just enough to keep the project on track, don't over-complicate things by communicating too much or too often. Stakeholders (people with a vested interest in the project) can ask if they need more information.

When a project team starts working together, they will build their own momentum without the project manager facilitating the process. Teams will work together without team building and team development.

As long as the project manager is technically competent, the leadership abilities can always be developed later.
---


8 FREE Introductory Lessons from Practitioners Masterclass - HERE
---
Surely, you will recognize some of these symptoms of failing projects that you have witnessed or that you may have been a part of. As stupid as it may sound, if even 3 or more of these project management principles are lacking in any project, it is doomed to fail.
A failed project is recognized by the fact that it is late, over budget and/or it lacks quality, which means it did not deliver according to requirements and expectations as agreed up-front. Worst of all, the project was never finished! (Have you ever heard of sunk money? This is usually how projects are referred to when they are cancelled half-way).
---
An acknowledgement and a highly recommended resource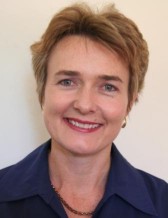 I am not a project manager. I have worked with many over the years and have nothing but respect for the skills and focus that project managers and project management principles bring to the business of change management.
I gratefully acknowledge the support and assistance of Linky Van Der Merwe, Founder Virtual Project Consulting for material and advice in the preparation of this section on project management and in the preparation of all the material in this project managment section.
She offers a wealth of practical information on all aspects of:
Project management principles
---
Additional resources
Project management methodologies - 8 ways to succeed
Project management skills - 8 key factorss
Project management maturity model
Project Smart is the project management resource that helps managers at all levels to improve their performance. It provides an important knowledge base for those involved in managing projects of all kinds. With weekly updates it keeps you in touch with the latest project management thinking.
---
Return to - "What is project management"