Affiliate Programme
A Strategic Alliance?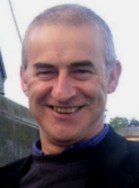 Are you interested in a potential strategic relationship with me, this site, and the full range of Practitioners Masterclass materials?
Do you have a well established site or blog that targets and successfully attracts an audience of organisational managers and leaders?

Do you sell online products and services to the project management and/or IT/service sectors?

Are your site visitors and online customers likely to have an interest in leading, managing and surviving change?

Would an association with this site, its full range of materials and products together add value to your site?

Do you feel that the reverse is true - and that an association with your site would add value to my site?

Are you developing an online brand-personality and building an asset?

Would your product portfolio benefit from the inclusion of my change management materials?
---
Do we have a strategic fit?
You may have noticed that I haven't mentioned money yet, and that is deliberate.
The factors mentioned above take precedence over the financials for the simple reason that it is strategic fit at all levels that delivers the money!
Do you share this perspective and do you feel that a strategic and commercial association has the potential to be mutually beneficial?
---
Here are the commercials and the practicals
If we enter into a strategic alliance via the structure of an affiliate relationship:
I will pay you a 50% commission on revenues of all Practitioners Masterclass products sold as a result of referred visitors from your site, via an affiliate link

Payment is via Paypal only and is made monthly 30 days in arrears

The affiliate programme administration is handled by E-junkie

Upon acceptance into the affiliate programme I will provide you with banners, graphics, the affiliate link code, sample promotional copy and some recommendations for positioning and promoting Practitioners Masterclass products

I will also provide you with access to articles and all site resources and I will provide you with as much practical support as I possibly can
---
Now let me try and put you off!
How pro-active are you?
Selling business online products is hard work

Well over 80% of affiliate relationships generate little or nothing for either party.

You need to have a site that attracts reasonable numbers of visitors, at least in excess of 500 per day

You need an e-mailing list in excess of 1,000 subscribers who were signed up within the past 12 months

In this market, quality is as (if not more) important than quantity
How big is yours?
Let's just talk lists for a moment. I get amused (and then annoyed) with the "size is everything - and mine's bigger than yours" mentality of so many email list owners

Yes of course size matters, this is all a numbers game after all, but the two big overlooked factors are the age of your subscribers and your average open rates

In another life I was in the list business, so I can tell you with some confidence that your list "dies" at rate of at least 30% each year. So if you have 1,000 names on your list who have been on your list for 3 years - without some form of list clean e.g. via a resubscription, then 30% of 30% of 30% are dead i.e. only about 343 are live and active

Email open rates i.e. the percentage of your live list who actually open and read your emails are likely to be in the 50-65% range - at best. So your 3 year old list of 1,000 subscribers is in reality a live active list of about 200!

To counter this you need to have an active and successful strategy for recruiting new subscribers, and this needs to be supported by an active and imaginative email programme
How's your traffic?
Let's return to the subject of site traffic. How do you generate site traffic and is your traffic growing? Sadly, the vast majority of business sites and blogs do not attract much traffic - in fact most are not even on the radar!

So do you have a proven traffic generation strategy that brings in targeted visitors? To achieve any kind of success selling business products online you need the traffic

To make matters worse, you need traffic not just to your site but to your sales page - and lots of it - at least 500 to a 1,000 per month on your sales page as a minimum
Banner ads and graphics will not convert
To achieve that kind of traffic on your sales page, you need text ads and banner ads on many pages on your site - to be specific on at least 20 pages

To compound the misery, just placing banner ads and graphics won't be enough - they'll slowly build awareness (very important) - but they won't convert as people filter them out, you will need lots of text ads well placed within the context of relevant content
Any good at "pre-selling"?
And it gets worse! People are not likely to buy just because you link to my sales page. They need "pre-selling" by you - on your site and in your emails and newsletters. They need you to review the Practitioners Masterclass materials and ideally to have bought it yourself, read it and used it and then to tell them what you feel about the materials and why

What this all boils down to is simply this: this is all about quality content that is imaginatively and intelligently delivered to your and my site visitors and subscribers, and in a manner that creates trust and builds and sustains relationships between all parties

Most Affiliate programmes recruit anybody and everybody, and work on the basis that if they recruit enough people a few will succeed

I would rather have just 2 or 3 affiliates who share my values and aspirations, who understand what it takes to successfully sell third party products, and where we work in genuine strategic alliance building and adding value to each other's brands and businesses
---
Still interested?
Ok if you are still interested and would like to take this to the next stage:
Please click this link and read the Affiliate Agreement
If you accept this agreement, then please complete and submit the Affiliate Enquiry form below.
Thanks
Stephen
---
---
---