Leadership versus management
Is change just about the management or, does it involve leadership?
If so, what's the difference?
Leadership versus management - to see whether you are a Leader or a Manager, answer True or False to the statements listed below the picture: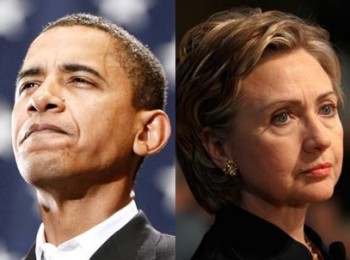 I think more about immediate results than I do about mentoring others

It's nice to know about people's long-term goals, but not necessary to do the job

The greatest pleasure in my job comes from making the work process more effective

I spend more of my time and attention on the weaker performers than I do on my top performers, who basically take care of themselves

It's my job to know everything that goes on in my area
If you answered mainly "True" to the questions above, then you've given a Manager's response. If you've answered mainly "False", then you've given a Leader's response.
The difference between leadership and management really boils down to the influence a particular leader may have. Some just try to keep the boat afloat, and others strive for greatness.
"Those who have changed the universe have never done it by changing officials, but always by inspiring the people."

Napoleon Boneparte
---
Leadership versus management - someone whom others will follow

I define leadership as someone whom others will follow.
In my experience: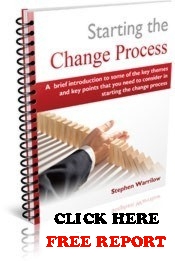 Leaders drive change where as managers deliver it

Leaders define culture whereas managers are defined by it

Leaders innovate whereas managers administrate
Whilst the very definitions change management and programme management emphasise the management aspect [and of course this is important] much of the cause of the 70% failure rate in change initiatives is directly attributable to a lack of leadership...
---
Leadership versus management - change needs to be seen to be led

A step change initiative needs to be led - and it needs to be seen to be led.
Identifying and enlisting the support of leaders [as well as the managers] within your organisation is key to successful culture change and change management.

Here is a comparison between the differing but complementary roles and skills of leaders and managers: characteristics of leadership and management


"Leadership and Management are two distinct but complementary systems…

While managers promote stability, leaders press for change. Only organisations that can embrace both sides of that contradiction can thrive in turbulent times."

Kotter
---
Other perspectives on leadership versus management

A further perspective on leadership versus management from the excellent changingminds.org run by David Straker and probably "the largest site in the world on all aspects of how we change what others think, feel and do."
My own personal view and experience of leadership is that:
Leaders are born not made

You know if you are a leader

Others know if you are a leader
And my own leadership credo is that "
it is better to be decisively wrong that indecisively right"!
What's your perspective on this?
---
Recommended resources on leadership

John Baldoni is a recognized thought leader in leadership and communications as well as a popular motivational speaker, executive coach, and communications consultant. In 2007 John was named one of the world's top 30 leadership gurus by Leadership Gurus International.
In my view, he talks a lot of sense and is very practical. If you check out all of the tabs and links on his website you will find many free articles and videos.
Harvard Business Publishing - the publishers of The Harvard Business Review - offer a series of free articles by several thought leaders [courtesy of sponsorship by Microsoft] on key aspects of leadership versus management and specifically: How to Survive the Recession
---
Leading your people through change, putting it all together and managing the whole messy business
By convention we speak of change "management" but the reality is that change involves leadership as well as management, so the debate about leadership versus management becomes redundant.
The primary causes of failure in change initiatives are all people related, and to do with emotions. So change leadership requires some very special qualities in the person[s] leading the change.
This is more to do with "being" than "doing". What you do, and how you do it will be largely determined by how you are as a person.
Change is an emotional business. The failure to address the human impacts of change is at the root of most failed change initiatives. It is not enough just to "manage" change; people need to be led through change.
Change is a messy business fraught with complexity, multiple factors and many things that can, and usually do, go wrong. There are 3 broad areas that need to be included in any successful change initiative, namely:
Leadership that directly addresses the transitions and emotional dimension of those impacted by the change, and provides inspirational motivation

A change model and methodology that covers the multiple factors that must be addressed

Action management that shows and assists people with the specifics of exactly what is required of them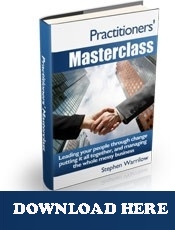 These are addressed in the "Practitioners Masterclass" which takes a holistic view of the key areas and shows you how to put all this into practise.
And all of this is examined, co-related and integrated with the other key areas leading your people through change, putting it all together and managing the whole messy business.
To equip yourself, stay one step ahead with the tools and processes that will enable you to manage the messy stuff - check out the Practitioners' Masterclass [or click on the image to the right].
8 FREE Introductory Lessons from Practitioners Masterclass - HERE
---
Putting all this into practise
---
Further resources
Leadership Paradox - The Paradox Of Paradox
Leadership styles - What is most effective in leading change?
Leadership characteristics - The 5 practices of excellent leadership
Transformational leadership - Successfully inspiring and leading people through change
Toxic Leadership - How to spot it and avoid it
Managing Personal Change - Resources HERE
---
---