What is change management?
So how do we define change management....?
What is change management?
It is about how you take an organisation from Position A to Position B, in the fulfillment or implementation of a vision and a strategy and the whole art of it is to how to carry your people with you, so that the envisaged benefits of the vision and strategy are actually realised.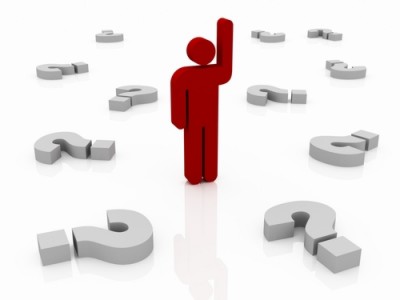 There are 2 quite different streams of thought that have shaped the practise of change management.
(1) The process driven approach. Historically this was the engineer's approach to business improvement.
(2) The people driven approach. This is the psychologist's approach to understanding human responses to situations of imposed organisational change.
Given the popularity of Business Process Engineering - especially in the aftermath of the last recession - it is extremely interesting to hear what Michael Hammer co-author of "Reengineering the corporation" [and arch proponent and high priest of the BPR movement] now has to say on this subject:
"I don't regret saying anything [in the first book]; it's more what I left out. In particular the human side is much harder than the technology side and harder than the process side. It's the overwheming issue."
---
Hear what respected Harvard professor John Kotter has to say about the impacts of change.
---
Research findings and lessons learnt
Prosci, who describe themselves as "the recognised leader in business process design and change management research", are the publishers of "Prosci's Best Practices in Business Process Reengineering and Process Design" which is based on research with 327 organisations world-wide.
The objective of this study is to provide real-life lessons from the experiences of project teams recently or currently involved in business process reengineering projects.
---
---
What is change management - incremental change or step change?
In this site- and especially in this section considering the question "what is change management?" - I draw the distinction between: incremental change, and step change.
---
Whilst these broad principles are universal it is very important to establish very early on whether or not what you are proposing can be regarded as incremental change and realistically can be accomplished within the constraints of "Business As Usual", or whether it is a step change and needs to be handled as a specific initiative - and with the appropriate level of senior sponsorship and practical support.
This is extremely important as you define change management in the context of your organisation.
The reason this is so important is because people are stressed, tired and generally fed up with change initiatives. They need careful and detailed explanation of what is change management - why the proposed change is necessary, and the direct effects on them and the benefits to them. They need help and practical support.
As an illustration of this - I was involved with an NHS Trust recently, and contrary to the board's initial perception of the reason for the apparent resistance and reluctance of senior clinical staff to embrace an initiative, the simple truth was that clinical staff did support the board's intentions - but they didn't have the time or energy to handle it.
What was needed was someone to own the initiative full-time and to "formally" recognise that this was a specific step change initiative that needed to be handled outside of hospital "business as usual".
---
People need to know WHY they need to change
In an interview with Kevin Green, People and Organisation Development Director, Royal Mail, he was asked what is change management and [on the basis of his considerable experience of change management] what was the key thing that smaller organisations needed to consider when embarking on a change initiative and seeking to define change management in a SME context:
The full interview with Kevin Green was recorded on 9th Jan 2007 and is available as a podcast what is change management at The Chartered Institute of Personnel and Development [CIPD] - the professional body for those involved in HR, Personnel and the management and development of people.
---
Key success factors
So, what is change management - but the careful focus on these key factors that will determine the success of your step change initiative:
(1) Determining that you are embarking on a step change that sits outside of business as usual and needs to be handled as a specific initiative
(2) The quality of leadership that you provide
(3) Using a programme management based approach to your step change initiative and very specifically to the process of how you define change management and what is change management for your organisation.
(4) The thoroughness of your pre programme review and planning process
(5) The extent to which you identify and address the cultural change in your organisation that is required to deliver the step change and the desired business benefit.
That is how I define change management - what's your view?
---
Managing change within "Business as Usual"
---