Daryl Conner
Managing at the speed of change
The dos and don't of ongoing turbulence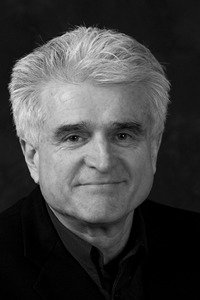 Daryl Conner starts with the question: "Why?"

People will resist change, and that resistance will be articulated as "why?"

In "Managing at the Speed of Change" Conner suggests that senior management need to prepare very thorough answers to the following questions:

What's wrong with the way we've been doing things?

Why were we doing them wrong before?

What will happen to me?

When?

What can I do about it?

What is expected of me?

What does it mean in my day-to-day job?

What will management or leadership do about it?

If I encounter problems, what do I do, to whom do I turn?
---

The Daryl Conner model starts with the premise that "Uninformed Optimism" is always followed by "Informed Pessimism" and humans will choose the comfort of familiarity over the anxiety that comes with the unknown.


---
Perpetual change
Daryl Conner suggests that as we now live in an era of perpetual change and disturbance, we need to expect more change: "we need to stop assuming we are one project away from things settling down."
He says that we focus an inordinate amount of time and energy into trying to make people feel comfortable during a major change - where as the reality is they won't – dramatic change is uncomfortable.
The leader's role in change is not to make people feel happy about the change: it's helping them succeed despite their discomfort. It is not necessary for people to like what has happened to them – it is necessary that they make the adjustments that will help them succeed in the new environment.



In my opinion, this is a deeply pragmatic view that is well attuned to the current climate. I commend this excellent short presentation to you: Connor's "Response to Change"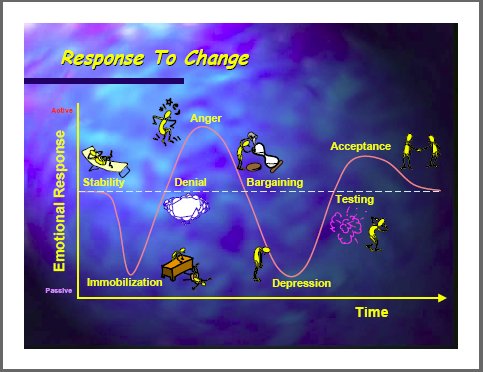 ---
Resources
Daryl Conner and his team are committed to building their methodology on a strong foundation of research. They've been doing it for more than thirty-five years, and it continues to be a critical element of their approach.
Resources available:
Daryl has an excellent blog with several series of insightful reflections on the nuances of leading and managing change. Daryl is adding new material on regular basis.
I commend this to you:
Change Thinking Blog - "Conversations with Daryl Conner"
---
Change is a messy business
As Conner acknowledges, change is a messy business fraught with complexity, multiple factors and many things that can, and usually do, go wrong. There are 3 broad areas that need to be included in any successful change initiative, namely:
Leadership that directly addresses the transitions and emotional dimension of those impacted by the change, and provides inspirational motivation

A change model and methodology that covers the multiple factors that must be addressed

Action management that shows and assists people with the specifics of exactly what is required of them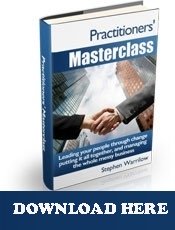 These are addressed in the "Practitioners Masterclass" which takes a holistic view of the key areas and shows you how to put all this into practise.
And all of this is examined, co-related and integrated with the other key areas leading your people through change, putting it all together and managing the whole messy business.
To equip yourself, stay one step ahead with the tools and processes that will enable you to manage the messy stuff - check out the Practitioners' Masterclass [or click on the image to the right].

8 FREE Introductory Lessons from Practitioners Masterclass - HERE
---
---
---
Back to Change management theories Home page
---