The Managerial Grid

The original model identified five different leadership styles based around a focus of people and a focus on production.

This can be thought of as a spectrum with task-orientation and affiliation orientation at either ends of that spectrum.

The theory has continued to evolve and develop. For the latest perspective check out their corporate website: Grid Organization Development The visual representation of their model uses two axes:

(1) Concern for people is plotted along the vertical axis

(2) Concern for task is along the horizontal axis

They both are scaled on a range of 0 to 9



---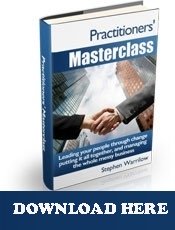 Most people fall somewhere near the middle of the two axes, but there are 4 polarised positions:
(1) Authoritarian (9 on task, 1 on people)
(2) Team Leader (9 on task, 9 on people)
(3) Country Club (1 on task, 9 on people)
(4) Impoverished (1 on task, 1 on people).
Clearly the best place for a leader to be along the two axes at most times would be a 9 on task and a 9 on people i.e. the Team Leader.
However, certain situations might call for one of the other three to be used at times. For example, by playing the Impoverished Leader, you allow your team to gain self-reliance; or by acting as an Authoritarian Leader to instill a sense of discipline in an unmotivated worker.
According to this theory, by careful understanding of the requirements of the situation and the full context, you will know what style is the most appropriate and effective for the circumstances.

8 FREE Introductory Lessons from Practitioners Masterclass - HERE
---