Rensis Likert
People before process...
Employee centred supervision more productive than job centred
The organisational psychologist (1903–1981) Rensis Likert is best known for his research on management styles.
As a founder of the University of Michigan's Institute for Social Research he focused particular attention to research on organizations.
He expanded on the Michigan leadership studies with extensive research into what differentiates effective managers from ineffective managers.
"Supervisors with the best records of performance focus their primary attention on the human aspects of their subordinates' problems and on endeavoring to build effective work groups with high performance goals."

Likert
New Patterns of Management
[1961]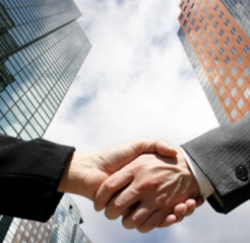 Likert defined two styles of managers:
(1) Job centered managers - who were found to be the least productive.
(2) Employee centred managers - who were found to be the most effective.
---
Likert identified 4 main styles of management. Hardly surprisingly, System 4 is regarded as the optimum solution!


---


8 FREE Introductory Lessons from Practitioners Masterclass - HERE
---
---
---
---
Return from Rensis Likert back to Define leadership Managerial Grid - People or production - getting the balance right Home Page
---