Recession increases risk and resistance
How to reduce both with a programme management based approach to change
Recession - its causes and its effects are a fact of life and likely to remain so for the forseeable future.
As the global economy contracts and markets shift the level of risk increases considerably across all dimensions of a business.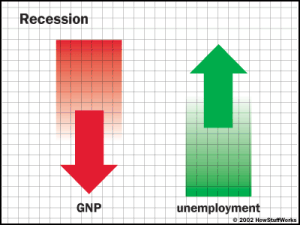 Here are 8 key strategies for managing change that will mitigate that risk.
---
Resistance to the effects of the recession e.g. employee and customer fear of uncertainty - especially job security and financial security are also significant risks.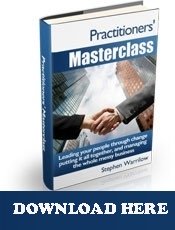 And these are risks that can be considerably mitigated by the utilisation of simple programme management principles and concepts.
For example - understanding the basic concepts, principles and dynamics of Stakeholder Mapping and Analysis together with a Communications Strategy can help considerably in achieving effective two-way communication.
Or when you are anticipating a step change, working through the basic concepts, principles and dynamics of a Blueprint, Benefit Profile and Management Strategy and a Risk Log and Strategy will greatly improve your internal and external communications with all stakeholders and provide you with key tools for successfully managing the changes.

8 FREE Introductory Lessons from Practitioners Masterclass - HERE
---
One of the best ways of mitigating risk and reducing stakeholder resistance in a recession is to use a programme management approach to change - because:
Holistic - It is holistic and takes a wider perspective.

Focus - It focuses you on addressing issues and aspects that otherwise get overlooked.

Impacts - It addresses the people impacts and issues arising as a direct and indirect result of your change initiative.
It will enable you to communicate a clear and unambiguous picture of precisely what you are seeking to achieve - and why.
It will get people talking and address the WIFM question ["What's in it for me"].
---
Apply this simple checklist to any proposed step change initiative.

Download this: Step Change Simple Checklist



---
---


8 FREE Introductory Lessons from Practitioners Masterclass - HERE
---
---
---
Business culture and it's effects on change Return from Recession Risk to: "Where to start?" Home Page
---